So after another fun filled day of E3 there were some new Collector's Edition announcements that include Dragon Quest, Kingdom Hearts, and another Assassin's Creed.

The Dragon Quest XI: Echoes of an Elusive Age "Edition of Lost Time" can now be pre-ordered at the Square Enix Store for $150 and will be available 9/4/2018 for the Playstation 4. This edition will be including all the digital content of the Edition of Light (supplicant to replenish magic points, a healer to heal your characters, and three skill seeds), a 128-page hardback Companion Compendium featuring concept art and Akira Toriyama's early designs, a two disc music selection featuring pieces from the game, a cloth map, and a pep pop and 15 more seeds of skill to boost your characters.
_________________________________________________________________________________________________


Kingdom Hearts III had a huge showing this evening and a special edition bundle has been announced on the Square Enix store for $230. The bundle comes with three Bring Arts figures of the three protagonists, which are exclusive to the bundle, an art book, steelbook case,collectible pin, and the game. The bundle will be released on January 29th, 2019 for the Playstation 4 and Xbox One
_________________________________________________________________________________________________

Assassin's Creed newest installment called the Odyssey will once again feature multiple Collector's Editions for fans to throw money at in order to get all the goodies. You can read my previous review of Assassin's Creed Origins Here for my thoughts on multi-edition Collector's.
The cheapest edition ,that will also not be an ubisoft exclusive, will retail at $149.99 and includes the Fallen Gorgon Statue, the Odyssey game, a world map, selected game soundtrack, 64 page artbook, the additional mission: The blind king, and the omega digital content pack.

The mid-range Collector's known as the Spartan Edition will retail for $159.99and is exclusive to the Ubisoft Store and includes early access on October 2nd, a Spartan Leap statue, the game, a steelbook, a 64 page artbook, an exclusive lithograph, a world map, a selected game soundtrack, the season pass, an additional mission: The blind king, and the digital deluxe pack.
The priciest edition known as the Pantheon is also going to be an Ubisoft store exclusive that will be retailing for $219.99. This version includes everything from the previous edition as well as an additional statue that appears to connect to the Spartan edition statue to create the Nemesis Diorama.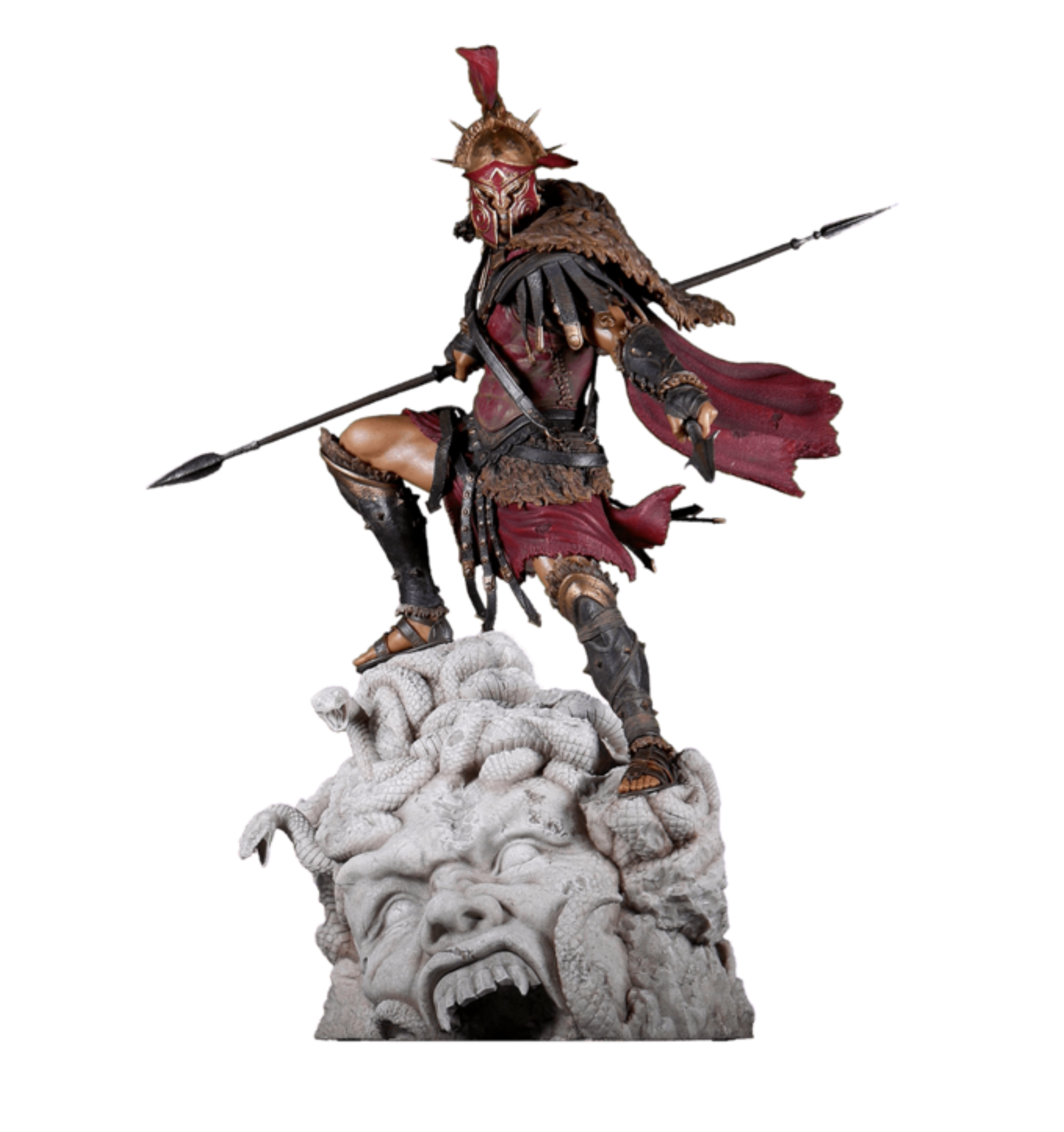 There is also this super expensive limited edition of 1,900 "Hero of Sparta" resin statue for sale if you have an extra $749.99 laying around at the ubistore along with a few additional statues that can be added to your diorama.
As always, leave your comments below. Let me know what you think of this newest batch of Collector's and as always Happy Gaming my Friends!