Just Cause 3 developed by Avalanche Studios' Sweden and New York studios and Square Enix London was released on Dec. 1, 2015 on PS4 and Xbox One. There were two editions available: Day One Edition ($59.99) and the Collector's Edition ($110). The collector's edition included items were voted on by the fans which had a variety of items to choose from in the final product. The full list included: Mini Art Book, Destructible General Statue/Puzzle, Diecast Vehicles, Map of Medici, Grapply Hook Replica, Backpack, RC Copter, Diorama featuring Rico riding the top of a car, Diorama with Rico riding the top of a jet fighter, 9 inch Rico, and steelbook. The fans voted for there top 3 and the released Collector's edition came with an official map of Medici, a 32 page hardcover art book, Day One Edition of the game, weaponized vehicle pack, and a 15-inch replica of Rico's signature grappling hook. I really like when developers give the fans the option to choose what they will spend there money on and hope more developers follow suite.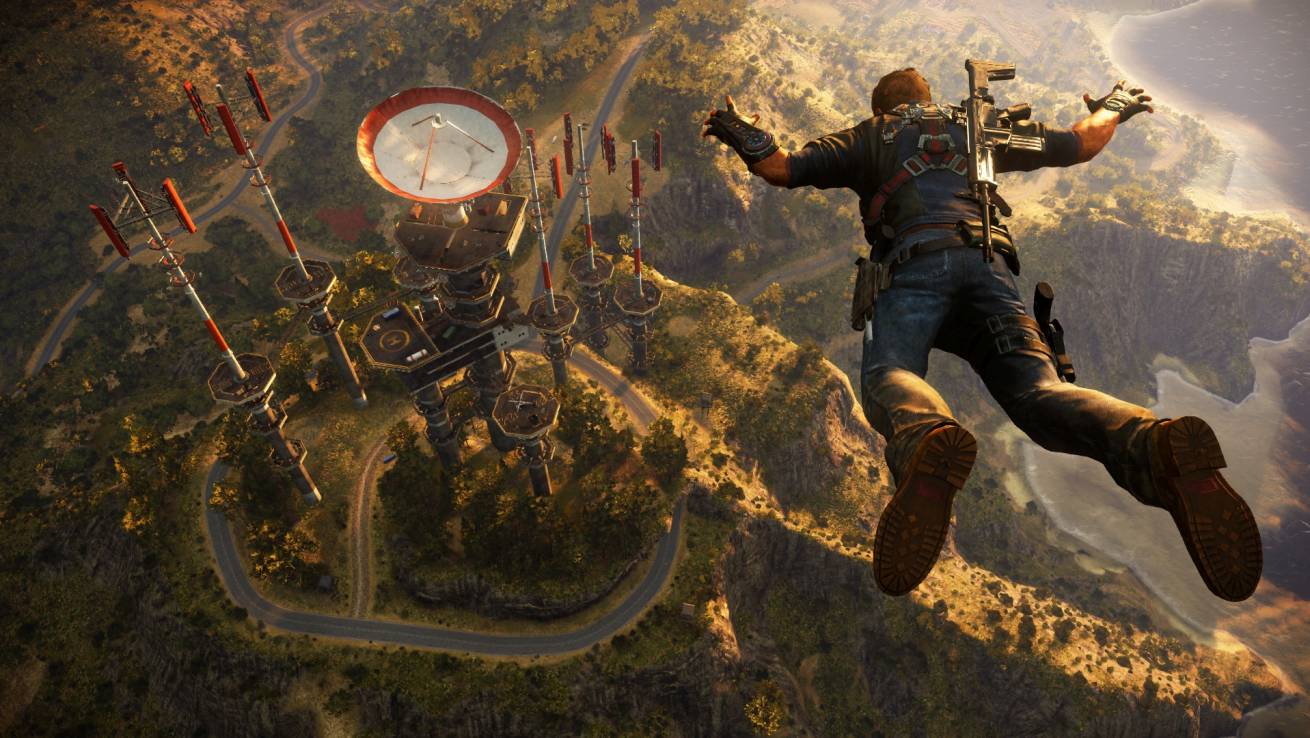 I ended up buying the Just Cause 3 Collector's Edition for $24.99 during the Black Friday sale on the Square Enix Store. When you open the box you will find the day one edition of the game along with the official map of Medici which has a poster on the other side.

Behind the game you will also find the art book which is pretty small both in physical size and page count but at least it is hardcover which is always a bonus.

The main feature of this collector's is going to be the 15 inch  grappling hook. The base is the same hollow plastic as the Hitman statue, which makes it automatically feel cheap in comparison to many of my other statues. The grappling hook is elevated by these clear plastic stands that you will have to insert into the designated slots. The hook itself is made of actual metal cord which is nice but was extremely stiff at first so I twisted it around a bit till it was pliable enough to make it appear more natural. The wearing on the statue is actually pretty nice and makes the grappling hook statue look more realistic. The statue is not one of my favorites but for a fan of the series I can see it being a nice edition to any collection.

Overall, I would have to give this collector's edition a 7.5 and rate it a Buy if you can find it on sale. You can also click HERE to be linked to this collector's edition on Amazon
As always, thank you for dropping by and reading another one of my reviews. Remember to check back often for all the latest news and reviews on the newest Collector's Editions coming out. Till then Happy Gaming my friends!