Yesterday, NetherRealm Studios hosted a livestream to reveal the 11th Mortal Kombat which will be released on April 23, 2019 for the Playstation 4 and Xbox One. The Kollector's Edition will include the following items: Game Disk, Premium Edition (Six playable DLC characters, 7 skins, 7 gear sets, one week early access to character DLC), steel book case, Magnet featuring the MK logo, Authenticity plaque, Collector's Box, and a 1:1 life size replica of Scorpion's mask with stand (13.77″ x 7.08 " x 8.26″). You will also net instant access to the March 28th beta and also receive the playable character Shao Kahn if you pre-order now.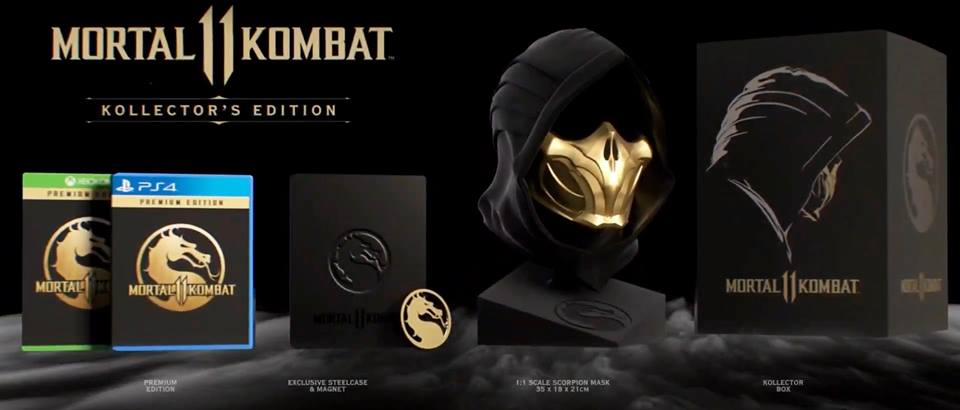 So far it appears that only Gamestop is taking pre-orders for the Kollector's HERE . But you can also get the premium edition over at Amazon if your not looking to drop $299.99 which includes the steelcase and Kombat Pack for a much more affordable $99.99.
As for me, I think I will have to pass on this one. The price for the replica mask which we don't have much details about is just too iffy for my taste. Mortal Kombat 10 released with a nice scorpion statue, which I have on display at the house and was much more reasonably priced and came with two variants which was cool. Let me know below what you think and as always Happy Gaming my Friends.